"

XIMXIA's voice . . . evokes notes of Tori Amos with a slight Portishead and Ellie Goulding feel musically. . . . XIMXIA has crafted an excellent track that does what any good music should - makes the listener feel. "
"

Her vocals move effortlessly from clear pop to a more potent and sedative sound, their versatility a drawing factor for XIMXIA's music. Her original sound can be described as classical music meeting modern pop, an intriguing blend that works well with her voice and lyrical concepts. XIMXIA's passion for music pours out of her vocals, the emotion taking you along the story with her. "
About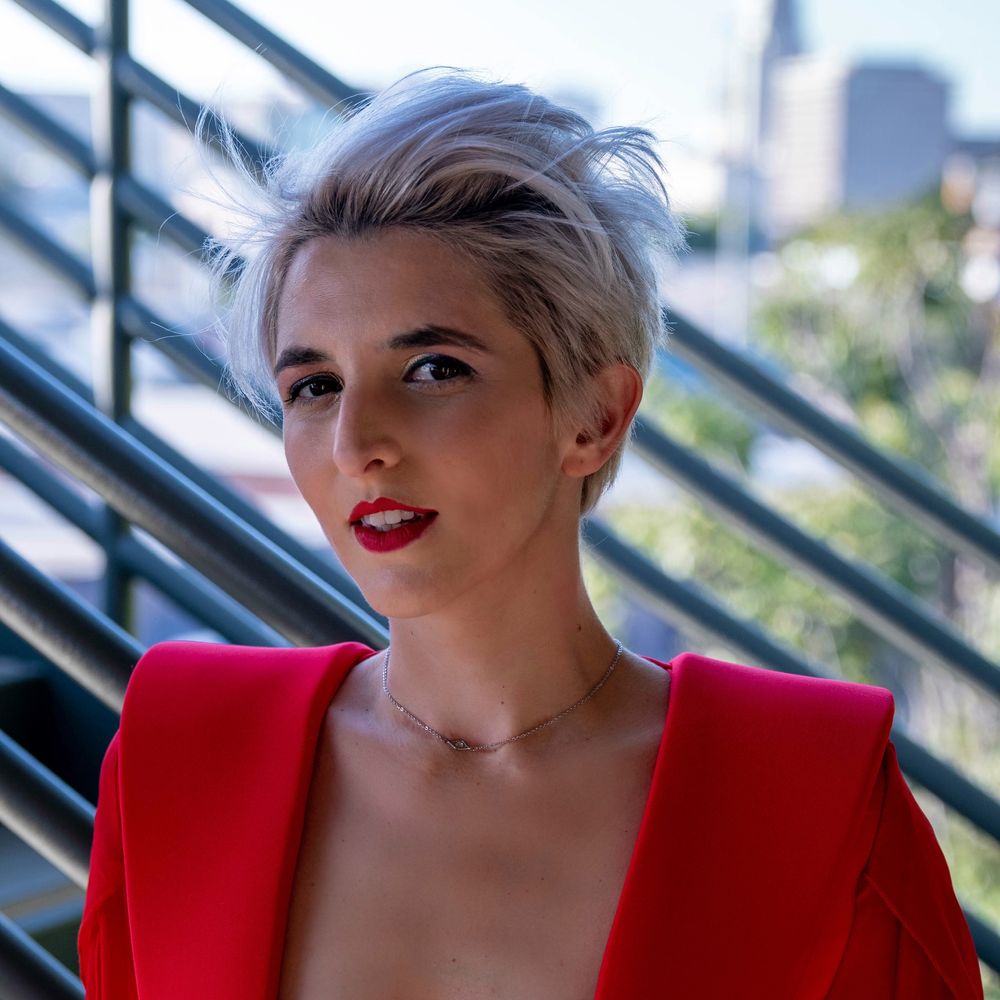 XIMXIA
Lauren D'Abate
Top 20 Billboard charting artist XIMXIA (pronounced shim-shee-ya), a versatile Los Angeles singer/songwriter/multi-instrumentalist, debuted her first single, "Don't Follow Me," with an impressive #19 Billboard Dance Club ranking, making its way to radio shortly thereafter. She can attribute the early success to the handfuls of musical heredity and experience in her sonic swirl—a strikingly original sound rooted in the influence of some of rock and pop's greatest singular visionaries.
Individuality and poignant self-expression are constants in XIMXIA's musical universe. The equation works like this—XIMXIA sings her truth and you dance. Fans who can't help but stamp a label on her music are wise to call it borderless pop.
Growing up in Buffalo, New York, music was about as common as oxygen in XIMXIA's childhood home. She began studying classical piano as a precocious youngster and was soon writing and singing original songs with her two younger sisters. Before long, she was joining bands and winning over audiences at open mic nights.
Following a stint studying piano performance at Montreal's McGill University, XIMXIA's music career landed her in New York City, Washington, DC (where her previous band performed at noted indie rock venue Black Cat), and now Los Angeles—the planet's biggest pop hub.
In September 2020, XIMXIA revealed even more of her genre-busting truth with a new EP. The lead single "Anywhere But Here" was produced by #1 Billboard charting producer/writer Ted Kurie. The horror-themed music video was written and directed by Wayne Williams.
CONTACT US